Local Walks: Sandyhills to Kippford
A great coastal walk with far reaching views that ends at a pub. What could be better?

Overview
This is one of our favourite coastal walks near to Kirkennan that we quite often do with visiting friends - partly because it ends up at a great pub!
It is a very scenic walk with quite a bit of variety and far-reaching views over the Solway towards the peaks of the Lake District
Sandyhills to Portling Bay
The walk starts at the sandy beach at Sandyhills. The tide was in so we headed for the cliff top path that gives great views back along the Solway coastline to Mersehead nature reserve. Thrift was blooming along the cliffs and I was reassured to see gorse blooming too indicating that kissing is still in season. After about a mile the path drops down into the hamlet of Portling with a lovely sandy cove. In the past flat bottomed coastal sailing vessels would be beached here on the flat sand 'hard'.
Portling Bay to Port O'Warren
This short section is along the minor road between these two hamlets with the few houses showing an interesting mix of architecture. At Port O'Warren the sea can be accessed again in another sandy bay where we have collected mussels when the tide was out - if anyone can tell me how to get rid of all the sand before eating them I would be very grateful! The cliff top path is clearly marked to the right before you reach the beach.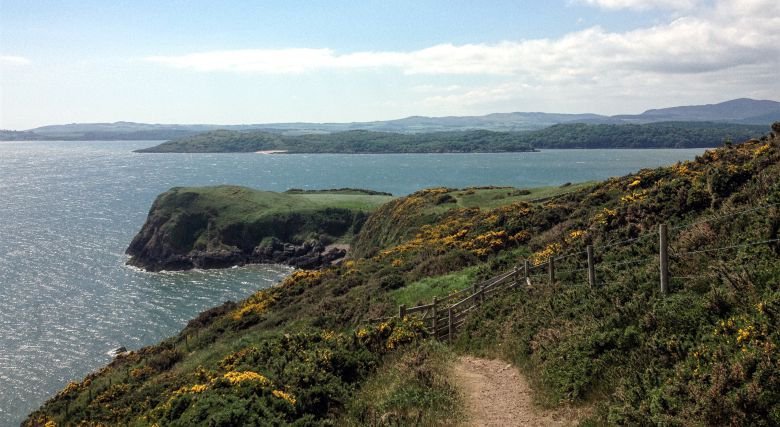 Port O'Warren to Castlehill Point
The walk continues along the cliff tops with great views in all directions. A well placed ruin affords a good opportunity for a break. When you get to Castlehill Point, the site of an ancient iron-age fort take a few moments to search out the various places indicated on the topograph point - all of which appear to be out by a few degrees. If you are interested in geology look out for the spectacular red cliff of Porphyry that marks the North Solway Fault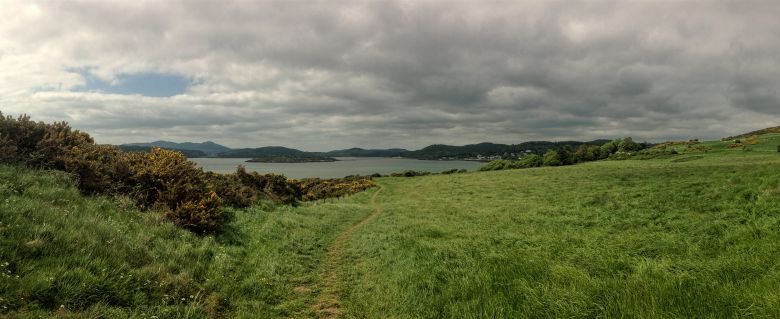 Castlehill Point to Rockcliffe
The path now drops down towards the water passing the grave of smuggler Joseph Nelson whose body was washed up in 1761. Look out for trees growing shells. The only time I have ever seen an adder was along this path - but don't be alarmed as you would be extremely lucky to see one and the chances are it will be heading off quickly in the opposite direction. We were pleased to find the ice-cream van at the beach in Rockcliffe.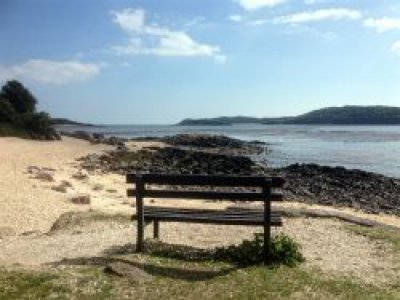 Rockcliffe to Kippford
There are a number of choices of route for this section. We took the Jubilee Path which passes through beautiful woodland before joining the quiet road along the Estuary front. This area is sometimes known as the 'Scottish Riviera' and on a sunny day you can see why. Look out for the shell beaches and enjoy the gardens and the grotto before heading to The Anchor Inn for well earned refreshments. If the weather is good you can sit outside and enjoy your drink overlooking the Estuary of the Urr water - the same river that passes Kirkennan.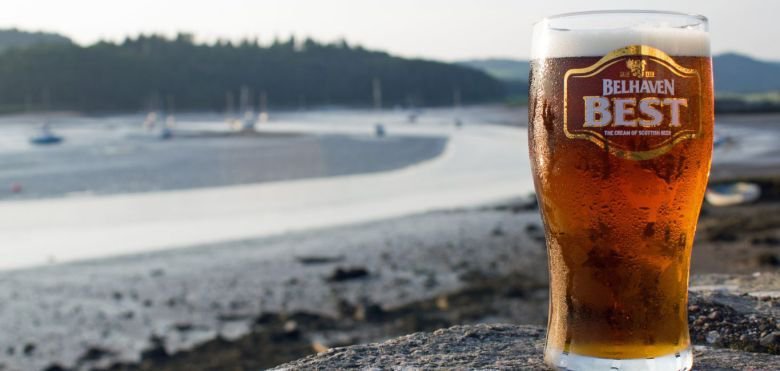 About the Author: My husband and I moved to Dumfries & Galloway almost 5 years ago partly attracted by the wonderful scenery. We are pretty busy running our small Estate and 3 holiday cottages, but do try to find time to go walking on a regular basis. We are somewhat spoilt for choice with options of coastal, woodland and hill walks all within reach. To find out more about our holiday cottages please follow the links below. Or send me a message - I am always happy to hear from people.
Kirkennan Mews
Looking for a comfortable retreat after a day spent exploring the footpaths, hills and woods of Dumfries & Galloway? Kirkennan Mews offers large leather sofas, a wood-burning stove and a bath to soak your aching limbs. Sleeps 4 & 1 plus 3 dogs welcome free of charge.
Kirkennan Lodge
Walking in a group? Kirkennan Lodge sleeps 5 & 2 and is an ideal base for a walking holiday in Dumfries & Galloway. It offers a large garden to lounge about on days off, a comfortable lounge with open fire and a bath to soak in after your exertions. 3 dogs welcome free of charge.