Gardens to visit in Southwest Scotland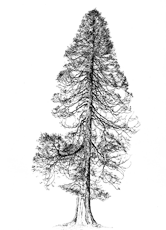 For garden lovers,
Kirkennan holiday cottages are a great place to base yourself
Dumfries and Galloway lies within the gulf stream and this, plus the plethora of historic houses have led to some great gardens and nurseries near Kirkennan that are worth a visit. Interesting ones include:

Broughton House and Garden in Kirkcudbright. House and garden of the painter E A Hornell, one of the Glasgow boys. The garden was influenced by his visit to Japan (see below).

Cally Gardens, a walled garden that operates mainly as a plant nursery with many rare specimens.

Crawick Multiverse, landscape art transforms a former open cast coal mine (see below).

Elizabeth McGregor Cottage Garden Plants

Threave Estate and Gardens: Just outside Castle Douglas. Open all year though times may vary seasonally. There is an excellent cafe and a good childrens play area. Guide dogs only.

Scottish Gardens also runs a scheme where private gardens are open for charity on specific dates - for details see our What's On page or their pages on Dumfriesshire and Kirkudbrightshire.

Furthermore you are welcome to enjoy Kirkennan's own landscaped grounds and walled garden.
Crawick Multiverse

Crawick Multiverse is more 'landscape art' than traditional garden, but it is well worth a visit. It is just outside Sanquhar, Dumfries and Galloway, Southwest Scotland, about an hour from Kirkennan.

Designed by the renowned Charles Jencks, the Multiverse transforms a former open cast coal mine into a though provoking landscape inspired by concepts of space, astronomy and cosmology.

Threave Garden and Estate

Threave Garden and Estate, just outside Castle Douglas, is open all year and worth visiting at any time. Threave is famous for daffodils in spring and wonderful for autumn colour in autumn. It is the site of the National Trust of Scotland's School of Heritage Gardening. If visiting the area it is worth checking Threave's website for special events that take place throughout the year.

In 2013 Threave was voted second in The Independent's '10 Best Gardens to Visit in the UK'. One day we aspire to have Kirkennan's walled garden looking like Threave's – but they have rather more people working on it so it may be a while!

Broughton House Garden

Broughton House in Kirkcudbright was the home of the painter Hornel Hornel, one of 'The Glasgow Boys'. The rear garden was laid out by Hornel and his sister and shows the influence of Hornel's fascination with Japan. The 2 acre site is divided into a number of 'rooms' linked by winding paths and is very enjoyable to wander round. The garden includes a pond with stepping stones and a rockery.

The house, which is maintained by the National Trust of Scotland as a museum of the life and work of Hornel, is also interesting to visit.

Note: it is sometimes possible to visit the garden even when the house is closed for the season.
We welcome suggestions of other gardens worth visiting in the area!