The Walled Garden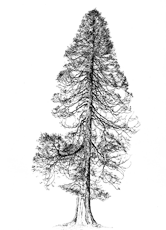 Guests in our holiday cottages are welcome to wander around the walled garden which is Victorian. The walled garden is split into 3 sections: flowers, vegetables and the orchard where the chickens, beehives, greenhouse, and usually the Guinnea Fowl can be found. It is all managed organically.
The flower section
The highest wall is south facing and used to have a greenhouse containing vines. What is now the paved terrace at the house end of the garden was another greenhouse that was filled with Arum lillies intended to provide the house with floral decoration. Both of these were heated from the ruined building in the corner which was the stoke hole. The chimney for this runs under the estate road and comes out somewhere within the policy wood, where we are told the base can still be seen.
The paved patio at the house end of the walled garden is a good place to sit in the evening as it catches the evening sun. We recommend having a drink there and watching the sun drop over the back of Raven's Craig.
The vegetable and fruit section
We are largely self-sufficient in vegetables and fruit at Kirkennan so here you are likely to find what whatever is in season growing. In the vegetable section we are slowly edging all the beds to help keep the grass out of them. Over the arch between this section and the orchard you will find our garden mosaic made by Helen Miles.
The orchard and greenhouse
What is now the greenhouse stands where there used to be a melon house. This contains a vine, two apricots and a peach tree. The area between here and The Lodge is being turned into an orchard with a range of fruit including some heritage variety apples, pears, plums and a mulberry and a medlar as well as some cob nuts. See our blog for more information on the apples we grow at Kirkennan.
See below for details of our 3 holiday cottage...