The Walled Garden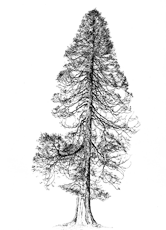 Guests in our holiday cottages are welcome to wander around the walled garden which is Victorian. The walled garden is split into 3 sections: flowers, vegetables and the orchard where the chickens, beehives and greenhouse can be found.
The current green house stands where there used to be a melon house. The highest wall used to have a glass vinery with the paved area forming at the end of the garden being an Arum lily conservatory intended to provide the house with floral decoration. Both of these were heated from the ruined building in the corner which was the stoke hole. The chimney for this runs under the estate road and comes out somewhere within the policy wood, where we are told the base can still be seen.
The stone patio at the far end of the walled garden is a good place to sit in the evening as it catches the evening sun. We recommend having a drink there and watching the sun drop over the back of Raven's Craig.