Visitor Attractions in Dumfries and Galloway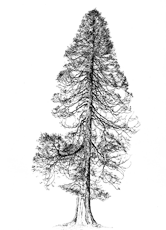 Guests staying at on of the three Kirkennan Estate's Holiday Cottages will enjoy our central location in Dumfries and Galloway. You will be well placed to visit a number of beautiful beaches on the Solway Coast, historic sites such as castles, prehistoric ruins or stately homes, a variety of gardens that take advantage of the gulf stream influenced mild climate, characterful local towns and villages and nature reserves. There are also many local pubs and places to eat as well as a wealth of local hikes, walks and places to cycle. For the more active, three of the 7-Stanes mountain bike routes are within easy reach. Fishing, golf and boating are also available locally. There are a range of art galleries and studios open to the public along with numerous other attractions and events.
There are also a range of local attractions that are accessible for those with limited mobility or who use wheelchairs or pushchairs.
01556 600 438 or 07896 337 079jenny@kirkennan.co.uk
Local Attractions which are wheelchair accessible
For your guidance and with the help of Bronwen and Dave at Disabled Holiday Information we have compiled a list of wheelchair accessible attractions in Dumfries and Galloway within an hour or so drive from Kirkennan Estate Holiday Cottages. Don't forget that much of Kirkennan's own gardens are accessible and you can borrow our mobility scooter to enjoy them! As commented by a visitor in March 2016 'For anyone who falls into the category of having limited mobility and owning a dog, it is difficult to imagine they could find anywhere better suited'.
All on one level. Living room with open fire. Kitchen. Wheelchair-accessible shower room.
Living room with open fire. Dining room. Kitchen. 4 bedrooms: 1 double, 1 twin (both downstairs), 2 singles.
Living room with wood burning stove. Dining room. Kitchen. 2 bedrooms. Bathroom. Shower room with toilet.