Pubs and Places to Eat
near Kirkennan Estate Holiday Cottages
Dumfries and Galloway, South West Scotland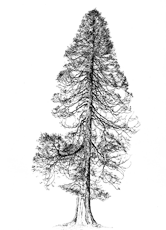 Our 3 holiday cottages are well equipped for dining in. However it is also fun to eat out whilst on holiday. There are many options of places to eat out nearby including pubs, cafes and resaturants. The list below is by location and distance from Kirkennan and includes local ones as well as ones that might be a welcome stop during a day's excursion to explore the area. I have indicated the ones I have been told are dog friendly but please do check as things change.Places that offer takeaways can be found at the bottom of the page.
Quotes are from Kirkennan visitors - we welcome additions or corrections to this list. Please send these to jenny@kirkennan.co.uk
Palnackie
0.7 mile from Kirkennan self catering cottages - walking distance along the road (take a torch if going/returning after dark).
The Glenisle Inn in Palnackie is the nearest pub. The Glenisle is not currently serving food except on a pop-up basis. Dogs are welcome. 01556 600429.
Winter opening hours 2023-4: Closed Mon-Wed. Thurs 4pm - close (pub might close early if quiet). Fri 4pm- midnight. Sat 3pm - midnight. Sun 3pm - close.
Flounders is a community run cafe in Palnackie open Thurs - Sunday 10-3pm all year round except February when it is closed. It serves delicious light lunches, cakes, coffee etc. Winner of Dumfries & Galloway Cafe of the Year in 2021. Dogs welcome outside. 'A lovely friendly place to visit, and good food' (May 23)
Dalbeattie
2.5 miles
Brambles 'do the most delicious gluten free lemon meringue pie (and other gluten free choices)'. Disabled Access. Dog friendly.
Granite Kitchen have gluten free options
Luigi's Restaurant serves Italian food every day from 5pm till late. Also does takeaways. Has gluten free options.
The Birchtree - pub and restaurant said to do gluten free food. Dogs welcome. 01556 612144
The Kings Arms - pub and restaurant with a gluten free menu
Haugh of Urr
5.5 miles
The Laurie Arms in Haugh of Urr is a pub with good food that is known for its real ales. CAMRA regional winner in 2016. Dog friendly. Do gluten free options. 'Good for food and dog friendly' (Aug 23)
Kippford
6 miles
The Anchor pub in Kippford serves food and locally brewed beer. On a fine day it is a wonderful spot to sit overlooking the water. It is dog friendly. 'Good for food and dog friendly' (Aug 23)
The Ark cafe serves light lunches and great cakes. Open weekends only out of season.
Castle Douglas
7 miles
Carlo's is an Italian restaurant on the main street in Castle Douglas. 'Nice food' (Sept 15)
Kings Arms 'Puddings were worth the money and very nice' (Dec 17)
Market Inn 'Do good gluten free' (Jan 23)
Moores Fish and Chips - 'for a crazy variety of take out!' (April 19) Takeaway only - there are picnic benches a short walk away at Carlinwark Loch.
Mr Pook's Kitchen a new restaurant that showcases local produce. A good place for a special occassion. (dogs by arrangement)
Nikos is a Greek restaurant on the main street in Castle Douglas. It serves good fish. 'We had a fabulous Greek meal' 'Do good gluten free' 'Has a whole gluten free menu'(Jan 2023)
Threave House and Gardens 'Also good for lunch' (Sept 17)
Beeswing
9 miles
Loch Arthur Farmshop and Cafe A great place for lunches and snacks (not open in evening or on Sundays). Said to have gluten free choices.
Sandyhills
9.2 miles
Bainoch Deer Park is said to have gluten free choices. 'Highly recommended for daytime dining' (Jan 23). 'You can sit outside in the cafe and watch the deer even if you cant book onto a tour and the views are amazing' (May 23)
The Beagle Country Pub - 450 yds from Sandyhills beach - 'Very good food, piping hot, good value and very welcoming' ( Dec 17). Dog friendly
Ringford
13 miles
The Schoolhouse, Ringford 'Once again we went to the Schoolhouse and had a wonderful high tea'
Kirkcudbright
16 miles
Arden House Hotel - said to have gluten free options.
Feast - Recommended as having an excellent Gluten Free menu.
Selkirk Arms Hotel - fine dining in a comfortable atmosphere using local produce (does not allow dogs).
The Cafe at Kirkcudbright Galleries - a nice place for coffee or lunch
The Garret Cafe Bar - opened August 2018. Serves locally sourced food. Dogs welcome in bar but not restaurant.
Southerness
15 miles
Paul Jones. Dog friendly 01387 880205
Carsethorn
16 miles
The Steamboat Inn at Caresthorn is an interesting pub to visit with lots of historic local memoribilia. It overlooks the sea and does good food. 'A quirky, warm, welcoming pub, reasonably priced home cooked food'. (Dec 17) . 'Children welcome (we took a baby)' May 23. Dogs welcome. 01387 880631
Dumfries
16.4 miles
La Dolce Vita - Italian Restaurant. recommended for gluten free.
The Bank - Tapas bar - 'For those looking for a city vibe in a small town environment'. 'Owner is coeliac so the whole menu is GF'. 'Everything is gluten free. It's great to know you can eat safely there.' (Jan 23)
The Globe Inn. A pub with a history and a Michelin Star! This is Robert Burns old drinking place and is now a fine restaurant and pub.
The Hitching Post 'fab' and recommended for gluten free. (Jan 23)
New Abbey
18 miles
Abbey Cottage Tearoom next to Sweetheart Abbey is great for a break after visiting the Abbey, or climbing Criffel.
Gatehouse of Fleet
21 miles
Cream O'Galloway (outside Gatehouse) Ice Cream Parlour and cafe. 'A good place to visit with children' (May 23)
The Galloway Lodge 'We had a lovely lunch' (Oct 15)
The Masonic Arms Dog friendly. 'Good walks in woods nearby'
New Galloway
21 miles
The Smithy Tea Room 'My favourite... great food, lovely hosts and dogs made very welcome outside' (April 19)
Carsluith
23 miles
Galloway Smokehouse 'Fresh produce and great smoked products' (Oct 17). [Oct 23 - restaurant currently shut but shop open]
Newton Stewart
36 miles
Creebridge House Hotel. Dog friendly.
Wigtown
43 miles
Reading Lasses 'Beautiful lunch and bookshop. The Pea and Ham Soup is to die for and the homemade cakes are gorgeous. The staff are lovely and it is really cosy' (Oct 17)
Bargrennan (near Loch Trool, Galloway Forest Park)
45 miles
House O'Hill 'Lovely meals and dogs allowed in bar' (April 19)
Stranraer
60 miles
Tigh Na Mara Hotel Dog friendly
Takeaways
Auchencairn Store is open till 6pm/ Takeaway service every Friday and Saturday 5.30pm-8pm for vegetarian Pizza, Curry sauce, Rice/Chips. It has gluten free fish and chips on a Friday. Phone or message in your order by 3pm 01556 640088
The Chip Shop Dalbeattie. 'Dalbeattie Chippy do Gluten free fish and chips. They have a separate fryer and taste amazing.' (Jan 23)
Every 4th Tuesday in the month Dumfries Mobile Fish and Chips visits Auchencairn. Pre-order advised.
Luigi's Restaurant and takeaway in Dalbeattie
Moore's Fish and Chips in Castle Douglas
Seahorse Chinese Takeaway in Dalbeattie 'good if you don't want to eat out'. (July 15) 'Have a gluten free menu' (Jan 23). Closed Tuesday.
Shezan Indian Takeaway, Dalbeattie
For a full list of dog friendly eating places in Dumfries and Galloway see the facebook group DOG FRIENDLY EATING PLACES IN DUMFRIES AND GALLOWAY.
Looking for a holiday cottage in Dumfries and Galloway?
We have 3 to choose from....