Pubs and Places to Eat near Kirkennan
Dumfries and Galloway, South West Scotland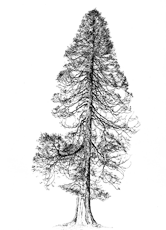 There are many options of places to eat out near Kirkennan including pubs, cafes and resaturants. The list below is by location and distance from Kirkennan and includes ones that might be stopped at during a day's excursion to explore the area as well as ones near by.
Quotes are from Kirkennan visitor books - we welcome additions to this list.
Palnackie
0.7 mile from Kirkennan self catering cottages - walking distance along the road (take a torch if going/returning after dark).
The Glenisle Inn in Palnackie is the nearest pub and serves food.
The Willow Tree, Palnackie café/restaurant/bistro - advisable to book for evening meals. 'It is a real favourite with us' (Oct 15)
Dalbeattie
2.5 miles
Luigi's Restaurant in Dalbeattie serves Italian food every day from 5pm till late.
Haugh of Urr
5.5 miles
The Laurie Arms in Haugh of Urr is a pub with good food that is known for its real ales. CAMRA regional winner in 2016.
Kippford
6 miles
The Anchor pub in Kippford serves food and locally brewed beer. On a fine day it is a wonderful spot to sit overlooking the water. It is dog friendly.
Castle Douglas
7 miles
Carlo's is an Italian restaurant on the main street in Castle Douglas. 'Nice food' (Sept 15)
Double Dutch Pancakes 'for anyone who loves pancakes there is a lovely little place in Castle Douglas... they do sweet and savoury. Wonderful - so give it a try'.
Nikos is a Greek restaurant on the main street in Castle Douglas. It serves good fish. 'We had a fabulous Greek meal'
Ringford
13 miles
The Schoolhouse, Ringford 'Once again we went to the Schoolhouse and had a wonderful high tea'
Kirkudbright
16 miles
Polarbites an upmarket Fish and Chip shop near the harbour in Kirkudbright where you can eat in and take your own wine.
Carsethorn
16 miles
The Steamboat Inn at Caresthorn is an interesting pub to visit with lots of historic local memoribilia. It overlooks the sea and does good food.
New Abbey
18 miles
Abbey Cottage Tearoom next to Sweetheart Abbey is great for a break after visiting the Abbey, or climbing Criffel.
Gatehouse of Fleet
21 miles
The Galloway Lodge in Gatehouse of Fleet 'We had a lovely lunch' (Oct 15)
New Galloway
21 miles
The Smithy Tea Room, New Galloway 'Enjoyed' (Oct 15)

A list of dog friendly pubs can be found here.
Takeaways
Moore's Fish and Chips in Castle Douglas

Seahorse Chinese Takeaway in Dalbeattie 'good if you don't want to eat out'. (July 15)