Holiday on the Solway Coast
with its beautiful coastline & numerous beaches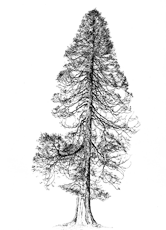 The area around Kirkennan Estate Holiday Cottages is known for its beautiful coastline and dog friendly beaches.
Saint Ninian's Cave

Saint Ninian's Cave found on a beach near Whithorn is reputed to have been a place of retreat and prayer for Scotland's first saint and remains a place of pilgrimage. It is also the location of the beach and cave scenes in the cult film The Wickerman.

The cave and beach are a lovely one mile walk from the nearest car park. Visiting here and the nearby area makes a good day trip from Kirkennan.

Sandyhills Beach

Sandyhills beach near Kippford is a easily accessed dog friendly, wide sandy beach which is great for children. It is also the start (or end) of a lovely coastal walk to Rockcliffe and on to Kippford. When the tide is out you can visit a rock arch and walk along the sand to Port Ling (check tide times). There is parking adjacent to the beach.

Shell beach near Kippford

This bench can be found along the accessible walk along the front beyond Kippford. You can continue along the beach to Rockcliffe, or, when the tide is out walk out to Rough Island.

A varied shoreline

Dumfries and Galloway has over 200 miles of shoreline, and the central location of the holiday cottages at Kirkennan means you are well placed to explore much of it on your holiday.

Solway's coast - known by locals as the 'Scottish Rivieria' has a wealth of beaches, rocky coves, cliffs, saltmarshes and fishing villages to explore - yet much of it remains relatively little known, and hence uncrowded.

The photo shows a section of coastline between Balcarry Bay and Rascarell Bay.

The Urr Water and the Solway Coast

The river Urr forms the eastern boundardy at Kirkennan Estate. It is a tidal river that flows past Palnackie then joins the Solway Firth at Kippford.

A place to unwind

It is not hard to find a secluded spot all to yourself on the Solway Coast - what better way to relax!

Horse Isles Bay

A sandy sheltered bay close to Kirkennan reached through a track through beautiful woodland.



White Port Bay

One of the most beautiful beaches in the area looking out towards the Solway Firth. The beach is the reward at the end of an hour plus walk (details below).

Further information on some beaches that we particularly like can be found below:
Red Haven beach: one of our favourite beaches. This small sandy beach is approximately 4 miles away from Kirkennan Estate Holiday Cottages and can be reached by a short walk from the carpark (20 minutes approx.) It is a good site for a picnic.

Horse Isles Bay (2.5 miles to parking then 45 min walk). Beautiful and secluded sandy bay. Walking further will take you to White Port Bay, another sandy beach facing the Solway Firth. Both are normally deserted.
Balcarry Bay (7 miles). A dog friendly beach with a beautiful outlook across the bay with free parking about 20m away. Shingle.

Rockcliffe (9 miles). Small village with its own sandy bay with rocky outcrops and rock pools. There is limited parking overlooking the beach and a free car park 30m walk from the beach.

Portling. (just over 9 miles) Nice cliffs and pools and lots of sand on this beach – it is usually deserted. Along a rough track from the road.

Sandyhills (9.3 miles). Wide sandy beach with parking next to beach (£2 charge, free for 20 min). When the tide is out you can walk along the beach to a rock arch and on to Portling or Port O'Warren.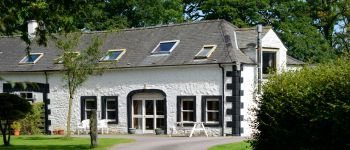 A cozy, dog-friendly cottage with wood burning stove in the sitting room. Kirkennan Mews looks out over Kirkennan's landscaped gardens.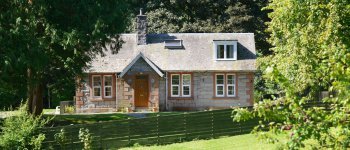 The child-friendly and dog-friendly Lodge stands on its own within a large garden that looks out over Kirkennan's walled garden.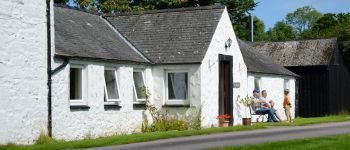 An accessible cottage with level access throughout, open fire, full central heating and enclosed garden. Woodsedge looks out across fields to a bank of mature trees.