Jocks Wood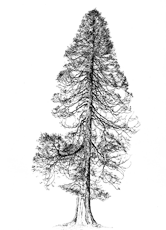 Jock's wood is a 14 acre woodland planted about 25 years ago. It is named after Jock Smith who used to be the gardener at Kirkennan and who still lives on the Estate. It is predominately oak, but has a mix of other trees. It is a wonderful spot to walk dogs for those staying at Kirkennan (you can let them off the lead here), for children to play, to spot wildlife, listen to birdsong, pick blackberries or elderflowers and to have a picnic. It features:
a woodland glade with picnic table
a hut with balcony overlooking the Urr river - a great place to watch for water birds and otters
a bench overlooking the Urr
a photography hide with bird and red squirrel feeders. Unlike most photography hides here you are welcome to experiment with the set up to get the exact shot you would like.
Jock's wood has mown grass paths through the woodland which can be muddy if we have had a lot of rain. We do not advertise it as wheelchair accessible, but during dry periods some guests have successfully accessed part of the wood using mobility scooters.
The wood is bounded on one side by a stock proof fence (designed to keep sheep and cows in the field), on one side by a stream and then a stock proof fence and on the other side by a tidal river which can be fast flowing and has muddy banks whilst the tide is out. Whilst we allow dogs off lead in this area it is the owners' responsibility to assess whether it is safe and sensible to do so.