About us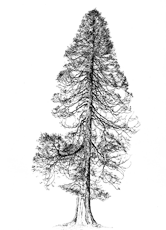 Kirkennan Estate Holiday Cottages are run by Jenny Chapman and Michael Bourdages. We bought Kirkennan in June 2013 with the intention of plunging full-bore into a very different lifestyle from our previous professional lives in London (Michael was a solicitor and Jenny worked in overseas development). Although running the Estate is full of challenges it is a task that has lived up to all our hopes.
We were originally attracted to Kirkennan by the wonderful mature trees in the landscaped garden along with the potential offered by the walled garden -with respect, in particular, to growing our own produce. Working outside is now very much of our way of life and we are learning new things all the time. We have a particular interest in working to make Kirkennan as environmentally sustainable as possible - this is very much a work in progress but we were delighted to be awarded a Green Tourism Gold certificate in 2019.
How we are working to make Kirkennan sustainable
We opened our 3 self catering cottages to provide comfortable holiday accommodation in stages as we got them ready. The Lodge has been running since August 2013, The Mews since Christmas 2013 and Woodsedge since Christmas 2014. We are happy to find that we are beginning to attract a loyal group of return customers who seem to love Kirkennan as much as we do.