Kirkennan Estate's Posts from April - June 2020
Welcome to the blog for Kirkennan Estate Holiday Cottages. To find posts on particular issues please use the search function. For example we have posts on local walks, recipes for locally foraged wild foods, and interesting aspects of Kirkennan Estate including food from the Estate. If you are interested in more posts on a particular theme or would like to be notified when new posts are written please get in touch.
thanks
Jenny Chapman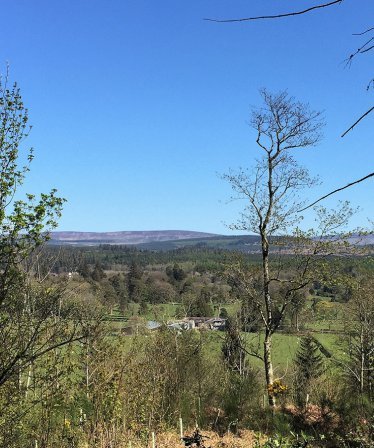 This is a short walk that you can do directly from your holiday cottage at Kirkennan in less than an hour. These photos were mainly taken from a walk around it in late April when the wild flowers were the star of the show...
A cozy holiday cottage in the heart of Dumfries and Galloway that can sleep 4 & 1 in 2 bedrooms. Ideal location for watching our red squirrels play!
A great place to relax and unwind - a detached holiday cottage set in a large enclosed garden overlooking Kirkennan's walled garden where our chickens roam.
An accessible holiday cottage sleeping 5 which is all on one level with a wet-room. Near our 14 acre woodland rich in wildlife.