Why visit Kirkennan, South West Scotland in Winter?
21st December - 19th March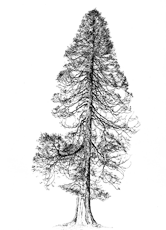 At Kirkennan
Rates are at their lowest in our 3 holiday cottages The Lodge, The Mews and Woodsedge and are all inclusive (no hidden costs like 'winter heating supplements'). Bookmark our page on last minute special offers if you are able to come at short notice.
All the holiday accommodation has full central heating and is cozy and warm.
Garden birds are active on the feeders, red squirrels are frequently seen in Kirkennan gardens and the Urr river plays host to a variety of water birds.
All holiday accommodation has either an open fire or a wood burning stove with an initial supply of fuel provided - and the long dark evenings are a great excuse to snuggle down by a real fire to read a book or watch a movie.
There is little light pollution and the night sky is dramatic, and the early nightfall means you don't have to stay up late to enjoy it.
The trees have lost their leaves and show the beauty of their branches.
From mid to late January onwards the flowers start to arrive and Kirkennan's gardens are full of snowdrops, winter aconites, crocuses and then daffodils.
The 3 Kirkennan fields are empty of stock from 1st December to 28th February and guests are welcome to walk across them and use them to exercise dogs.
In South West Scotland