The Wild Garlic season has arrived, the first of so many fresh green leaves we will be eating from now on this year. Wild Garlic is so easy to harvest and has so many uses. If you haven't tried it before do give it a go, you are in for a treat....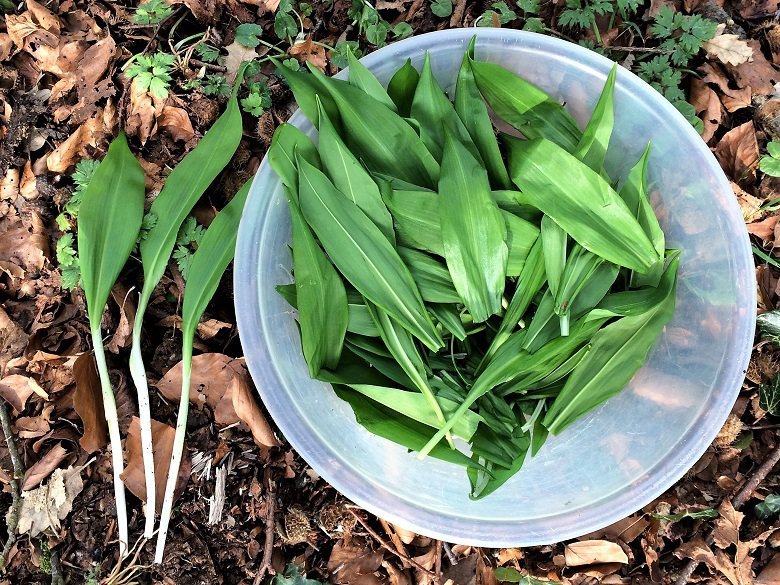 The arrival of wild garlic (Allium Ursinam), coming shortly after the snowdrops and around the same time as daffodils, feels like an important indicator of the new growing season. If you find a patch it tends to be abundant - meaning you can pick to your heart's desire.
Wild garlic tends to grow in damp woodlands and is an indication of the age of the wood. One of the names for the wood opposite Kirkennan which can be found on old maps is Ramson wood - indicating that it has been known for wild garlic for a long time. But you don't need to go walking in the woods to find it. At Kirkennan we have vast amounts of wild garlic by the stream in the spruce wood by the north gate. There is also a convenient small patch under one of the mature small leaved lime trees between the main house and The Mews and Woodsedge - this is where I tend to head when I want just a few leaves for cooking; it is close enough to nip out whilst something is simmering on the stove to collect what I need and get back in time to stir the pan. If you are staying in The Mews or Woodsedge you could do the same. If you are unsure of identification I am happy to point it out to you.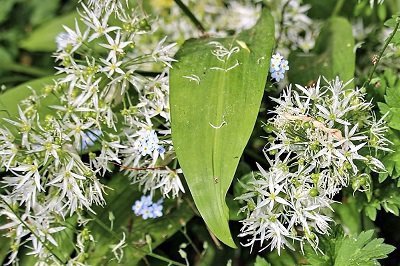 Wild Garlic will be in season from now until early May when the flowers start to wilt. All parts can be eaten - bulbs, leaves, flowers and seed pods, though by the time the garlic is flowering the leaves are usually past their best. I tend to leave bulbs in place to grow again next year - they are small and fiddly to use in any case - and use the leaves and flowers and seed pods.

Wild garlic is one of the easier wild plants to identify - it has a pungent garlicy smell. But like all wild foods, you do need to take care to ensure you can clearly identify what you are eating - in particular wild garlic can be confused with Lily of the Valley which is poisonous. When I pick bunches below the small-leaf lime tree I sometimes get snowdrop leaves amongst it so I take a careful look before processing. I also pick out any leaves that look dirty (the tree is a favourite with garden birds so I avoid picking any with droppings on) and wash the rest carefully.
A quick search of the internet will come up with myriads of ways to use wild garlic. Whilst in season it can be used as a garlic or chive substite and I tend to add it for extra flavour to most savoury dishes I am making. It smells very garlicy whilst fresh but cooking makes it less pungent so don't be put off by the scent.
Some of my particular favourites for using wild garlic include:
Adding finely chopped leaves or flowers or seed pods to a salad or potato salad.
Stirring finely chopped leaves into scrambled eggs or baking in a quiche.
Adding chopped leaves to most stews or soups.
Adding generous amounts when making stock of any kind.
Adding finely chopped leaves to a mayonnaise or dip.
Making pesto (see below).

Wild Garlic Pesto Recipe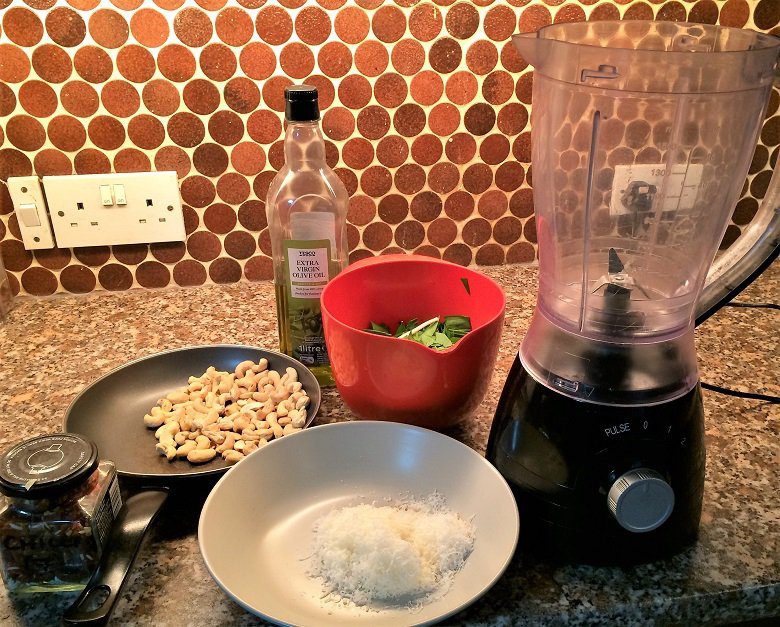 When wild garlic is at its peak I make vast quantities of pesto to freeze and see us through the year. I don't have a fixed recipe as I tend to use whatever is to hand and I don't measure how much of each ingredient I use so it probably varies each time.
Ingredients
Wild garlic leaves.
Good quality salad oil - you can use olive oil but rapeseed oil is also good. Basically anything you would use to make a salad dressing will work well.
Any strong flavoured hard cheese grated finely - parmesan is the one normally used in shop bought pesto but I experiment with whatever I have to hand.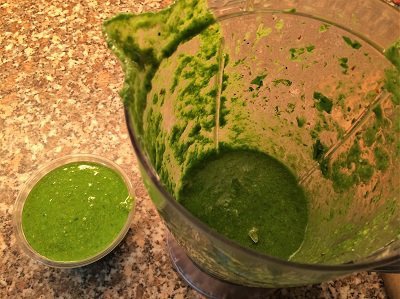 Nuts or seeds - traditional pesto has pine nuts in it. These are delicious but expensive and any nuts or seeds will work. I have used peanuts, cashew nuts, mixed chopped nuts, sunflower seeds and pumpkin seeds. Any of these can be toasted or not depending on preference. I don't think I would use dry roasted peanuts but I have used roasted salted peanuts when I had nothing else available. In this case I didn't add any additional salt and it worked fine.
Seasonings of choice - salt, pepper, sometimes some lemon juice. I often include a dried chilli to add a bit of bite (dried because we grow our own and it is not chilli season - fresh would also work if chopped finely).
Method
I don't have a food processor so I use a liquidiser:
If wished, toast the nuts or seeds in a dry frying pan.
Put in enough oil to easily cover the blades of the liquidiser.
Add a handfull of washed and roughly chopped wild garlic leaves. Liquidise. If the mix is too stiff add more oil at any point to keep the mix sufficiently soft for the liquidiser to work.
Add a handful of nuts or seeds of choice. Liquidise until the lumps have gone.
Add a handful of grated cheese. Liquidise.
Add seasoning. Liquidise.
Taste and check consistency. If it is too liquid add more of any of the solid ingredients. If it is too stiff add more oil. Adjust balance of wild garlic leaves/cheese/nuts or seeds/seasoning to taste.
The pesto will keep for a few days in the fridge or can be frozen in single meal size containers.
Variations: I love the strong taste of the wild garlic but if you find it a bit overpowering you could use a mix of wild garlic and kale which is in season at the same time. I have made pesto without cheese when I didn't have any available, frozen it, and then added the cheese when using the pesto.
About the author:
My husband and I moved to Kirkennan from London in 2013. Kirkennan is a small Scottish Estate of 73 acres that we try to manage organically and work to encourage wildife.We are enjoying living in such a beautiful part of the world and in particular love the changes the seasons bring and with them the different wild foods that are available. If you are interested in visiting please take a look at our 3 holiday cottages below.
The Mews is part of the converted stable block at Kirkennan and is a cozy cottage ideal for couples or small families. It has 2 bedrooms - a king sized double and a twin/triple. Up to 3 dogs are welcome.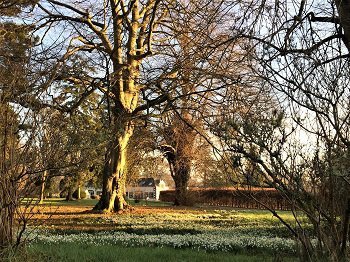 Woodsedge is our accessible cottage which is level access throughout with a wet room. It sleeps up to 5 in 3 bedrooms and welcomes up to 3 dogs. It is also part of the converted stable block.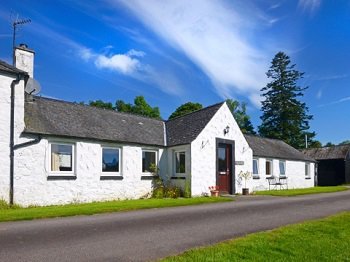 The Lodge is our largest holiday cottage and sleeps 5 & 2, also welcoming 3 dogs. It is the old entrance Lodge to Kirkennan Estate and is located in a large enclosed garden near the South gate.