We have always tried to encourage wildlife at Kirkennan. To help us in that, and for our own interest, we have started to monitor the birds that can be found on and around the Estate. This blog describes how we are doing this and how guests at Kirkennan can help.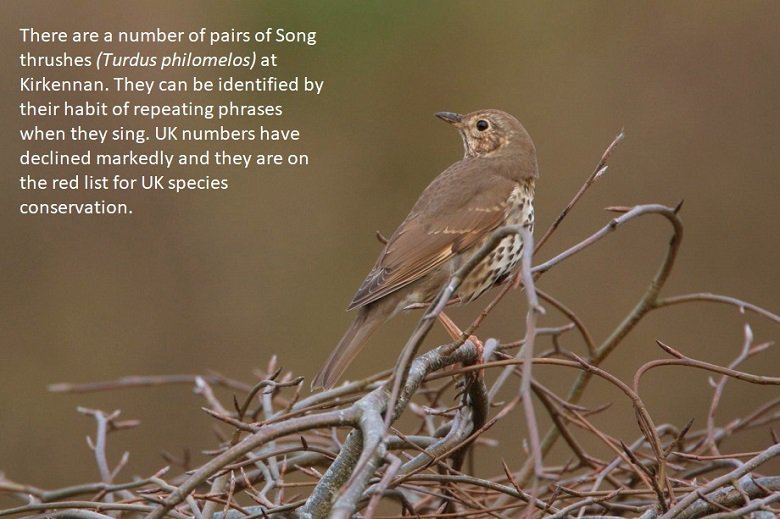 We are using three approaches to monitor the birds at Kirkennan Estate Holiday Cottages:
1) A dawn chorus bird survey
2) A waterways bird survey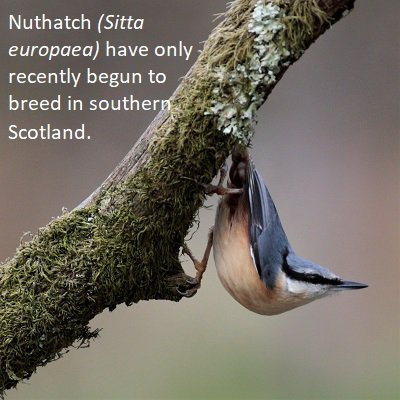 The dawn chorus bird survey is a simplified version of the British Trust for Ornithology (BTO) Breeding Bird Survey. To do this we split the Estate into three sections - the gardens, Jock's wood and the new wood and plotted a transect (walk) through each. Ideally these transects would be in a straight line but that isn't feasible at Kirkennan. About an hour after dawn we walked along the transect and noted down all birds that we either saw or heard. As the route we took curved back on itself it was not always possible to identify whether we were seeing or hearing the same birds so we only recorded rough numbers.
Normally this survey would be done in early April to mid May and again at least 4 weeks later in mid May to late June to take account of seasonal arrivals. We were a bit early in doing it at the end of March and initially this was intended as a trial run. However I realised as soon as we stepped out the door that identifying all the different birds we were hearing in the medlay around us was somewhat beyond my limited bird skills. Luckily I was carrying it out with my much more knowledgeable son Jack - and to be accurate future repeat surveys will have to be done when he is around.
We spotted a total of 24 different kinds of birds in the garden, 23 in Jock's wood and 2 in the new woodland on our walk on 27th March.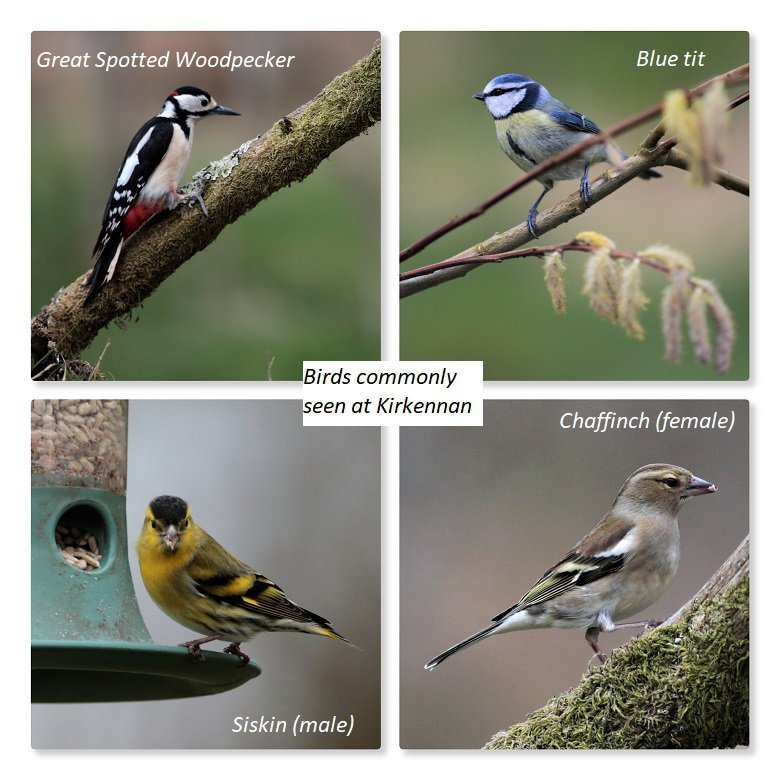 Our waterways bird survey is very similar and is based on the BTO survey with the same name. Here we walked along the Urr from one end of Kirkennan to the other, recording all birds seen or heard enroute. As we often disturbed water birds that flew along the river to settle a bit further on we only counted the maximum number of any species that we could see at one time. Our focus was mainly on water birds though we also noted down any other birds seen or heard. Again I would have been struggling without Jack's help as many of the water birds fly off before I have even got them in focus in the binoculars.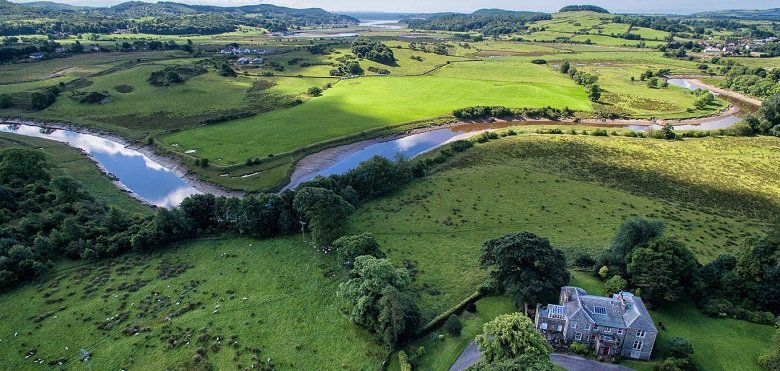 We saw 10 different kinds of water bird including Goldeneye and Curlew and an additional three species of birds that hadn't come up in the other surveys. We also saw otter prints in the mud at the side of the river.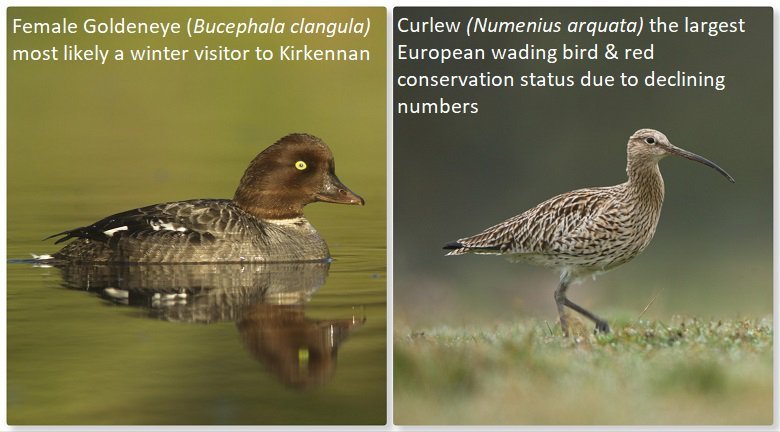 The monthly spotting records is something I hope to be able to manage on my own, but inputs from guests staying at Kirkennan Estate Holiday Cottages are welcome. For these, starting in April 2019, the plan is to produce a list of all the birds seen or heard at Kirkennan during that month. The maximum number of any species of bird seen at the same time will be recorded. Monthly records can be found on a web hosted spreadsheet that guests can add to.
About the author:
Since moving to Kirkennan Estate 6 years ago I have become increasingly appreciative of all the birdlife and birdsong around me and have become an enthusiastic but rather amateur bird spotter. Fortunately I have a son who is something of an expert: Jack Chapman is a wildlife photographer and ecologist and helped me carry out this initial bird survey.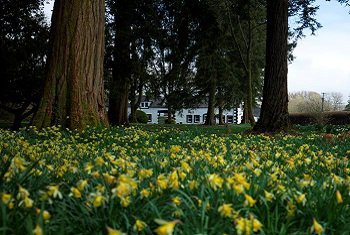 A cozy cottage ideal for bird lovers that sleeps up to 5 in a king sized double bedroom and a twin/triple bedroom.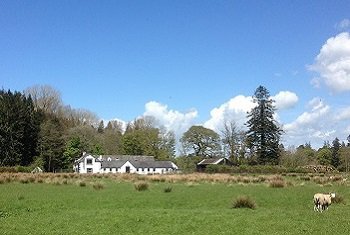 Woodsedge is suitable for those with limited mobility being level access throughout. Bird feeders can be viewed from the sitting room. Sleeps up to 5.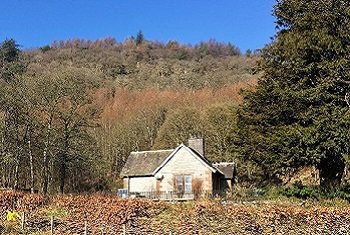 Our largest cottage stands on its own in a large garden and sleeps 5 & 2.