Dog friendly self catering holidays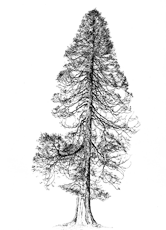 Kirkennan is a great place to bring your dog on holiday.
Key features include:
We take 2 dogs per self catering cottage as a matter of course; sometimes it is possible to bring more dogs by arrangement.
We are prepared to welcome other pets - just ask!
Dogs come free: we do not charge extra for dogs.
The Lodge and Woodsedge have their own enclosed gardens where you can let your dog out.
Dogs can be let off the lead in the 14 acre Jock's wood adjacent to Woodsedge and The Mews and a short walk from The Lodge.
Each self catering cottage has a dog box with old towels and other items you may find useful during your holiday.
There are miles of walks and many beaches in the local area that your dog will love, including woodland walks in Ramshaw wood just opposite Kirkennan. Beaches recommended for dogs include Sandyhills and Red Haven.
All cottages are well supplied with cooking equipment for self catering, but if you want to eat out, we supply a list of dog friendly pubs that serve food near Kirkennan.
Dog friendly holidays

Obi, a frequent visitor to The Lodge, loves his holidays at Kirkennan. He particularly enjoys the beaches and the forests.
Pet friendly house rules
In order to protect livestock and wildlife and to ensure that other current and future guests are comfortable (remember they may not be dog lovers), we do ask you to keep to the following simple rules:
Be considerate of other people living and staying on the Estate; if your dogs tend to be noisy The Lodge will suit you best as it has no near neighbours.
Always use throws if dogs are to go on the furniture - please bring your own (don't use the bedspreads, it can take hours to remove the hairs!)
Dogs are not allowed in bathrooms or bedrooms - we have had non dog owners complain about being able to smell dog in following weeks. If your dog absolutely cannot manage without being in the same room as you at night then talk to us about arrangements and we will do our best to accommodate. Leaving our bedding with dog hairs and muddy dog prints all over it is not acceptable.
Keep your dogs on the lead in the Estate gardens other than Jock's wood and the enclosed gardens belonging to Woodsedge and The Lodge.
Clean up all your dog's faeces before leaving - this is particularly important in the gardens where the next guests may have young children crawling on the lawn.
We strongly recommend you do not leave dogs unattended in the cottage - it can be quite disorientating for dogs to be left alone in strange places. We know from our own and other cottage owners' experience that this is when damage is most likely to happen - dogs that have never done such things before have been known to chew furniture or scratch up carpets. Remember you are liable for any damage that any member of your party causes, pet insurance does not usually cover done by unattended dogs, and it can rather spoil a holiday having to deal with this.
It is a condition of all bookings that the cottages are left as they are found. We do not currently charge extra for dogs and we want to keep it that way, but unfortunately some dog owners have been leaving us with a lot of extra cleaning to do. If you want to keep it free for dogs to holiday with you at Kirkennan we ask you to:
Remove any dog hairs from furniture and carpets before leaving - all cottages are supplied with a vacuum cleaner.
Wipe down any floors, cupboards and walls where your dog may have left muddy marks.
If you have any questions about your dog and a holiday at Kirkennan please just ask!
Kirkennan Lodge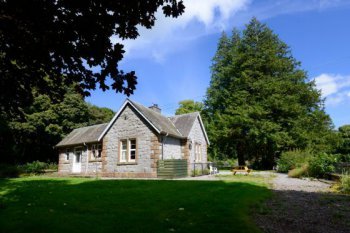 The Lodge has a large enclosed dog friendly garden. It sits on its own near the South Gate to the Estate - ideal for nervous or noisy dogs...
Woodsedge Cottage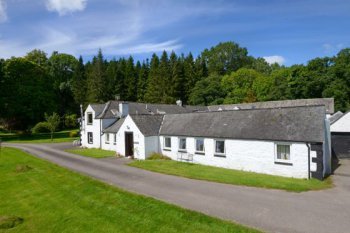 Woodsedge Cottage has a rear enclosed garden and is near to our 14 acre Jock's wood where you can let your dog off the lead...
Kirkennan Mews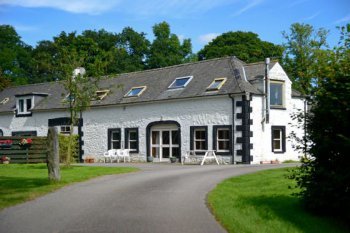 The Mews is situated near our 14 acre Jock's wood where you can let your dog off the lead. It has outside unenclosed space at the front.